Friday, January 27, 2012
a few pics of us just goofing around and a few of J and L on their first day of "school" aka Mother's morning out! They are talking up a storm and into everything... I am really starting to wonder if we are going through some of our "terrible 2s" now... they are an extreme handful, and testing me already. But with these passionate personalities come some very sweet compassionate spirits! I couldn't ask for more! (there are a few other new posts below)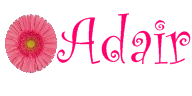 Posted by

The Laney Family
at 6:52 PM
1 comments

Saturday, January 21, 2012
I have finally figured out how to blog on my ipad... just a test post before I get back into blogging much more regularly. Just a few sweet faces before we can really get started on this thing! My parents are here this weekend, so we are taking it easy today and my mom and dad are babysitting tonight so Cal and I can actually have a date!!! SO excited!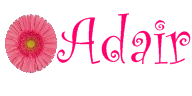 Posted by

The Laney Family
at 12:46 PM
0 comments

Wednesday, January 11, 2012
Here are most of the words that J and L are saying at this point... I am sure that there are more... I just can't remember them all... I knew I would be so mad at myself if I didn't record them.

1/11/12

Jack:
ball
duck
quack
baa
moo
OO-OO-OO-OOOOOOH- owl sound
owl
momma
dadda
nananna (banana)
ba-ba (bottle)
nonna
dadaddy
ava- you just started pronouncing the "V"- you used to say awa
hi
hey
bye-bye
ucy- (lucy)
no
uh-oh
1st phrase- "no, nananna"- you wanted a banana instead of the strawberries I was offering. 

Lucy:
ball
duck
owl
quack
oo-oo-oo-ooooooh (owl sound)
momma
dadda
paci
nananna
ju (juice)
nonna
dadaddy
awa (ava)
ba (bath)
yay
hi
hey
bye-bye
ack (jack)
baybay- (baby)
uh-oh
you suprised us the other day and said after breakfast "yeah, I'm all done"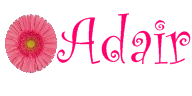 Posted by

The Laney Family
at 12:10 PM
1 comments